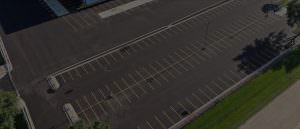 Bel Rock Asphalt Paving has over two decades of parking lot sealcoating experience serving the city of Algonquin and surrounding areas. Bel Rock provides our clients with top-of-the-line parking lot sealcoat at affordable prices. Our parking lot sealcoating is the strongest sealer on the market, GEM Seal. We promise you will not be disappointed with the services of Bel Rock.
Algonquin Parking Lot Sealcoat
Bel Rock is dedicated to providing our Algonquin customers with excellent customer service and excellent parking lot sealcoat! Algonquin is a dynamic, progressive village with beautiful neighborhoods and vibrant commercial districts with over 30,000 people. Bel Rock is a nearby parking lot sealcoating company that strives to enhance the communities we serve.
Algonquin Parking Lot Sealcoating
Bel Rock offers you a professional quality parking lot sealcoat within budget. Bel Rock will guarantee you will be impressed with the quality of our work. We go above and beyond for our clients. Bel Rock Asphalt Paving is the top parking lot sealcoating contractor near Algonquin. Call us today for a free estimate.
Algonquin Parking Lot Sealcoating | Algonquin Parking Lot Sealcoat