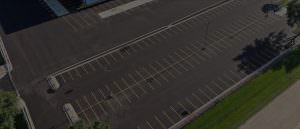 Bel Rock Asphalt Paving has the industry's leading best parking lot sealcoat to help set your business in Cherry Valley apart from the rest. Bel Rock has been able to provide superior commercial parking lot sealcoating since 2001. The parking lot sealcoat that we use here at Bel Rock is the toughest parking lot sealcoat on the market and will protect your asphalt against natural elements like sun, rain, snow, and everything in between.
Cherry Valley Parking Lot Sealcoat
The small village of Cherry Valley is located in the Kishwaukee River Valley in the north-central part of Illinois. More residents are moving from the suburbs of Chicago to villages like Cherry Valley and commuting to work. With Cherry Valley growing in size, the more traveled your businesses will be. Nothing is better than a smooth, fresh parking lot sealcoat from Bel Rock.
Cherry Valley Parking Lot Sealcoating
Bel Rock follows the industry guidelines with your parking lot sealcoat and guarantees that you will love the way that it turns out. Looking around Cherry Valley, it will be hard to find another parking lot sealcoat contractor that can deliver better products or unbeatable prices. Giving us a call at Bel Rock Asphalt Paving harms no one, benefits everyone, and you will not be disappointed.
Cherry Valley Parking Lot Sealcoating | Cherry Valley Parking Lot Sealcoat