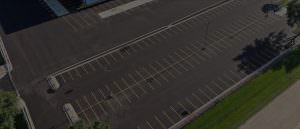 Bel Rock Asphalt Paving has served the Crystal Lake community for twenty years with its top-notch skills with parking lot sealcoating. Bel Rock uses nothing but the industry-leading highest quality sealer on the market, GEM Seal, to give your asphalt the protection it needs. While defending against the forever-changing seasons of Crystal Lake, Bel Rocks parking lot sealcoat will also add another dimension to the appearance of your property.
Crystal Lake Parking Lot Sealcoat
Crystal Lake is a city that is located about fifty miles northwest of Chicago in McHenry County. Bel Rock will give you a unique experience when it comes to your parking lot sealcoating so much so they will be the parking lot sealcoating company you recommend to everyone in town. Fantastic customer services partnered with unconquerable prices, Bel Rock is the best parking lot sealcoating contractor around.
Crystal Lake Parking Lot Sealcoating
Bel Rock completes both commercial and residential parking lot sealcoating that follows the industry guidelines. Bel Rock guarantees that every parking lot sealcoat completed by them in Crystal Lake will outshine all others. There is nothing like having a freshly sealed and smooth parking lot for your property, so give Bel Rock Asphalt Paving a call to get started on yours today.
Crystal Lake Parking Lot Sealcoating | Crystal Lake Parking Lot Sealcoat