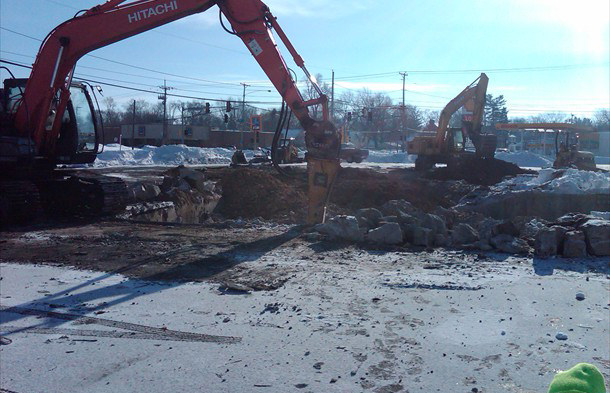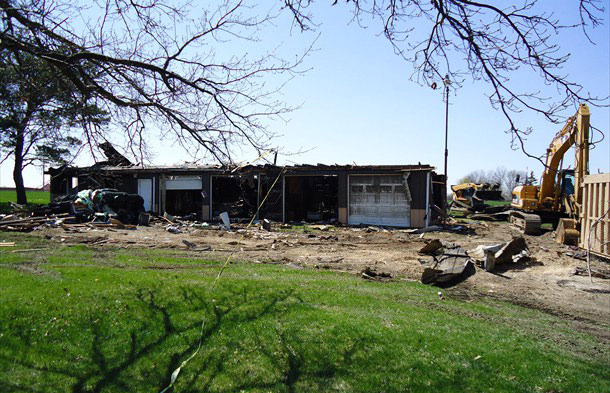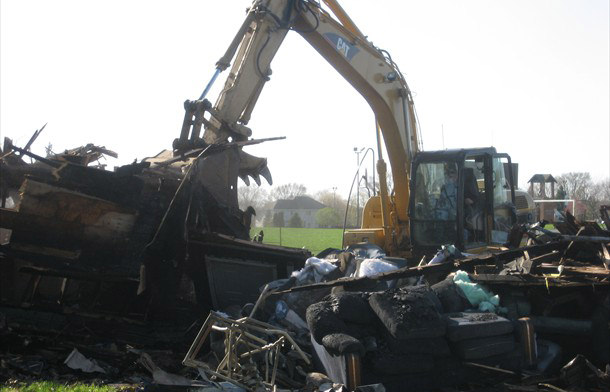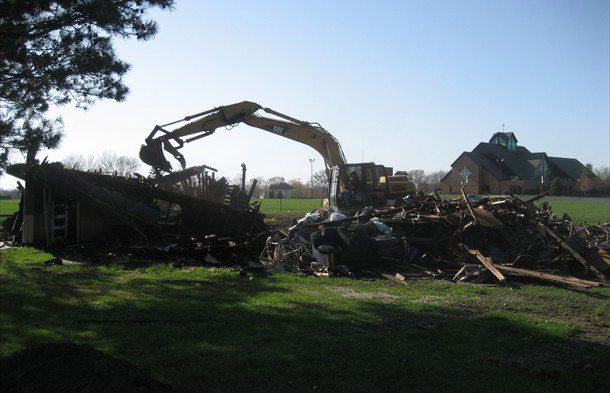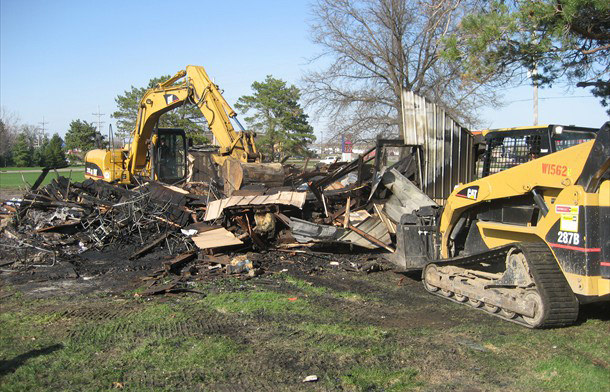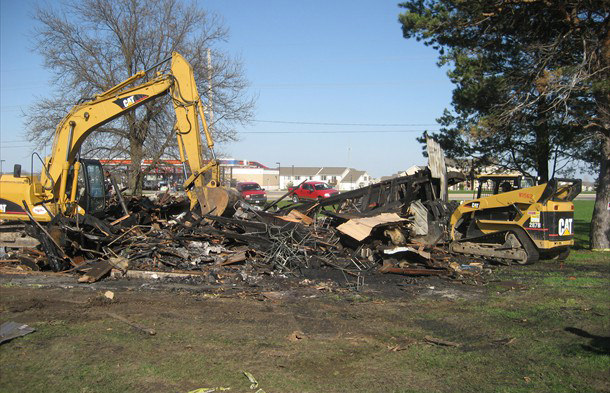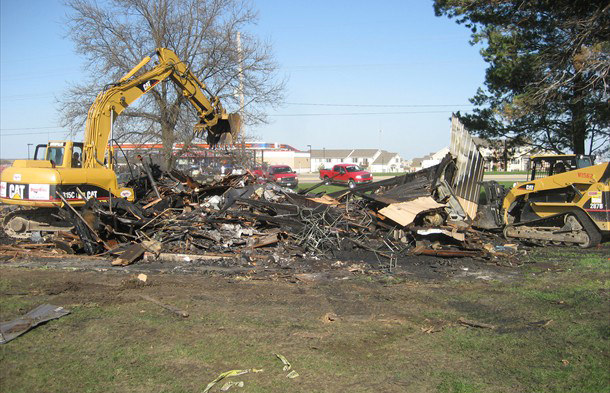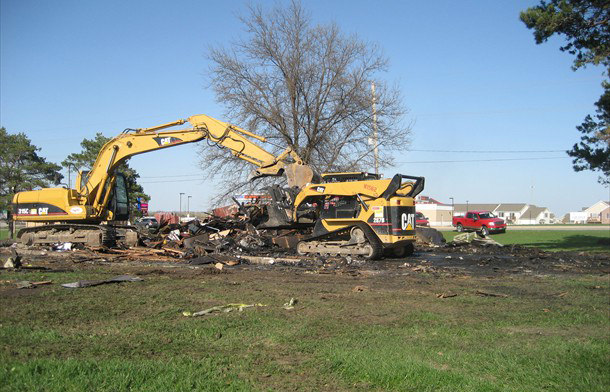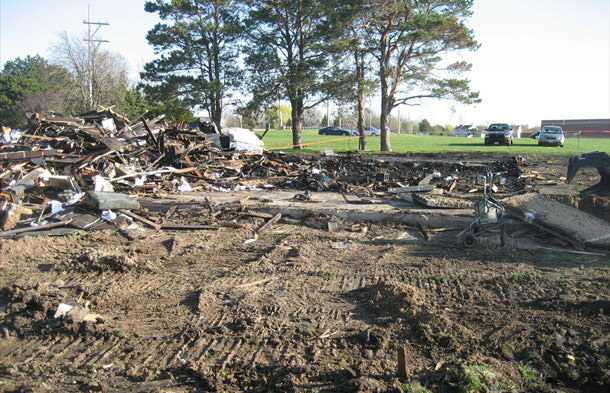 [Roll mouse over picture and use arrows to navigate slideshow]
Safety, Demolition & Proper Disposal
When you have a structure that requires demolition you want an experienced company that handles the job safely and completely. Part of our $1 million equipment fleet – backhoes, skid steers and haul trucks — is devoted to taking down commercial and residential buildings, and with our experienced crew we guarantee complete demolition and removal.
More than other construction activities, building demolition requires safety "best practices," care of the crew and surrounding properties, environmental protection, and proper pickup and disposal of all types of construction debris. Bel Rock's planning and organization is the key to demolition success.
Successful demolition demands sound planning – A Bel Rock specialty including obtaining required permits, notifying appropriate entities, removing regulated materials, disconnecting utilities, rodent abatement, and development of safety and step-by-step work plans specific to the job.