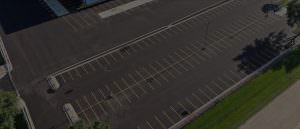 Bel Rock Asphalt Paving is the parking lot sealcoating contractor that will give you the best results in the whole city of Elgin. Bel Rock can upgrade the appearance of any parking lot, whether commercial or residential, to look brand new and protect your asphalt. Bel Rock provides you with the superior parking lot sealcoating that we can guarantee will fight the elements again.
Elgin Parking Lot Sealcoat
In the northern part of Illinois, within Cook and Kane counties will be the city of Elgin. Along the Fox River, Elgin is the sixth-largest city in Illinois and just thirty-five miles northwest of Chicago. With Elgin being busy, Bel Rock can do your parking lot sealcoating overnight and wake up a freshly sealed and striped parking lot. Nothing beats that view.
Elgin Parking Lot Sealcoating
Bel Rock strives to deliver nothing less than exceptional parking lot sealcoating at every location in Elgin at unbeatable prices. If you have a vision of a smooth and sleek parking lot for your property Bel Rock is the parking lot sealcoating contractor to bring it to life. Call Bel Rock Asphalt Paving today and claim your flawless parking lot sealcoating today.
Elgin Parking Lot Sealcoating | Elgin Parking Lot Sealcoat