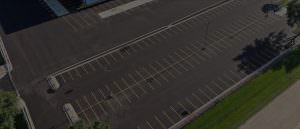 Bel Rock Asphalt Paving is the best when it comes to parking lot sealcoating for Grand Prairie. Here at Bel Rock, we can equip either a residential or commercial location with the highest quality parking lot sealcoat in the business. This will help you maintain that lovely curb appeal while also protecting your pavement from the natural elements.
Grand Prairie Parking Lot Sealcoat
The quaint township of Grand Prairie is one of sixteen within Jefferson County. Located down towards the southern end of Illinois with a population of a little less than 900 individuals, Grand Prairie is a beautiful small town. Bel Rock gives each community their utmost attention and exceptional parking lot sealcoating at untouchable prices, no matter how large or small they might be.
Grand Prairie Parking Lot Sealcoating
If you have ever thought about what your dream parking lot would look like for your business, you should talk to us at Bel Rock to help make that dream come true. There is nothing like walking across a freshly completed parking lot sealcoat done by Bel Rock. Not only will it be super neat, but it will also be the highest quality you will find anywhere near Grand Prairie. Pick up the phone and call Bel Rock Asphalt Paving today with no regrets!
Grand Prairie Parking Lot Sealcoating | Grand Prairie Parking Lot Sealcoat