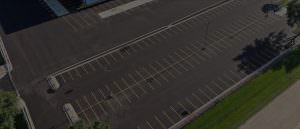 Bel Rock Asphalt Paving has been the number one parking lot sealcoating contractor serving the community of Huntley for over 20 years. Here at Bel Rock, we use GEM Seal, the toughest parking lot sealcoat on the market that works for commercial and residential locations. This professional-quality sealer gifts you with an upgraded parking lot or driveway that protects your pavement the same way paint protects your house.
Huntley Parking Lot Sealcoat
Huntley is a growing village in northeastern Illinois along Lake Michigan, a little less than fifty miles from the hustle of Chicago. Huntley was labeled "The Friendly Village with County Charm" and had an extraordinary sense of history and historic preservation. Even though the population is growing a little as the years go on, Huntley keeps a hold on that lovely country charm.
Huntley Parking Lot Sealcoating
Do not worry about the upgrades of your parking lot sealcoat because Bel Rock has fantastic prices and can complete the job overnight without impacting your business traffic. Bel Rock values consistency in parking lot sealcoating that will last, and satisfaction is guaranteed. Bel Rock Asphalt Paving has been the superior parking lot sealcoating contractor near Huntley since 2001. Give us a call today to claim your brand-new-looking parking lot!
Huntley Parking Lot Sealcoating | Huntley Parking Lot Sealcoat