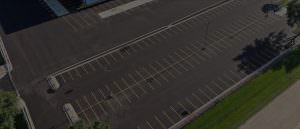 Bel Rock Asphalt Paving is the top industry's leading parking lot sealcoating company near Lake Geneva, providing our clients with the toughest sealcoat, GEM Seal. Bel Rock has been in the parking lot sealcoating business since 2001. We use the best parking lot sealcoat on the market that will protect your asphalt against natural elements like sun, rain, and snow.
Lake Geneva Parking Lot Sealcoat
Bel Rock is a first-rate parking lot sealcoating company with an outstanding reputation in the Lake Geneva area. The beautiful city of Lake Geneva, WI, has over 8,000 residents and is known for its reasonable cost of living and high quality of life. Bel Rock provides a first-class parking lot sealcoating service to help enhance the development of the beautiful Lake Geneva community.
Lake Geneva Parking Lot Sealcoating
Bel Rock guarantees that you will love the way your new parking lot sealcoat will turn out. You will not find another parking lot sealcoat contractor that can beat our prices or provide you with first-rate service. Call Bel Rock, and you will not be disappointed. Nothing is better than a new parking lot sealcoat from Bel Rock Asphalt Paving.
Lake Geneva Parking Lot Sealcoating | Lake Geneva Parking Lot Sealcoat