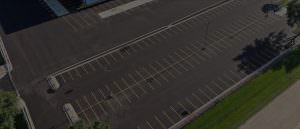 Bel Rock Asphalt Paving provides excellent parking lot sealcoating to enhance the look of your Lake in the Hills property. Bel Rock uses the toughest sealer on the market, GEM Seal, and follows industry guidelines. Our parking lot sealcoating can withstand the variation of weather, oxidation, gasoline, and oils. Nothing is better than a new parking lot sealcoat from Bel Rock.
Lake in the Hills Parking Lot Sealcoat
Lake in the Hills is a suburb of Chicago with a population of 28,759. Lake in the Hills is in McHenry County and is one of Illinois' best places to live. Bel Rock gives the residents of Lake in the Hills professional-looking parking lot sealcoating that will last for a long time and increase the value of your home with instant curb appeal.
Lake in the Hills Parking Lot Sealcoating
Bel Rock uses its high-quality, durable sealer to protect your pavement. We provide you with the first-class parking lot sealcoating that will stand up to the Lake in the Hills weather. Bel Rock is ready to take on your sealcoating project. Call Bel Rock Asphalt Paving today! We have the best team and prices in the area. Free estimates are available.
Lake in the Hills Parking Lot Sealcoating | Lake in the Hills Parking Lot Sealcoat