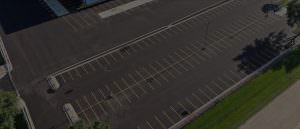 Bel Rock Asphalt Paving has over two decades of experience serving the community of Rockford, Illinois, with all of its parking lot sealcoating needs. Here at Bel Rock, we offer both residential and commercial parking lot sealcoating using the toughest sealer on the market, GEM Seal. With the help of Bel Rock, you will have the cleanliness and sharpest looking parking lot. We will also give you the peace of mind that your parking lot sealcoat will protect against the seasons.
Rockford Parking Lot Sealcoat
Rockford is placed along the bank of the Rock River in the northern part of Illinois, and it is also the fourth largest city in the state. Having over 160,000 people constantly traveling throughout Rockford, Bel Rock can provide consistent superior parking lot sealcoating that will hold up to the test of time and wear and tear. The level of professionalism and outstanding customer service you will receive from Bel Rock is simply unmatched.
Rockford Parking Lot Sealcoating
Parking lot sealcoating by Bel Rock is the solution for your business to have a durable parking lot for your customers without breaking the bank. Bel Rock serves the busy city of Rockford helping enhance parking lots that can even be completed overnight. Bel Rock Asphalt Paving is eagerly awaiting your phone call to answer all of your questions about parking lot sealcoating.
Rockford Parking Lot Sealcoating | Rockford Parking Lot Sealcoat