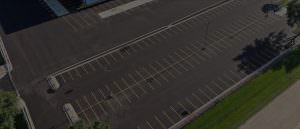 Bel Rock Asphalt Paving is a parking lot sealcoating contractor serving the village of Roscoe. Bel Rock gives businesses and residential areas a leveled-up version of parking lots at unbeatable prices. The most sought-after parking lot sealcoat contractor, Bel Rock provides professional-quality sealer to protect your pavement from all of the elements that tend to destroy the asphalt.
Roscoe Parking Lot Sealcoat
Roscoe is located in Winnebago county along the Rock River in north-central Illinois near Wisconsin. Roscoe has had rapid population growth over the past few years. With the help of Bel Rock, we can help prepare you with superior parking lot sealcoating that will withstand the constant expansion.
Roscoe Parking Lot Sealcoating
If you have ever hoped to enhance the look of your property in Roscoe, parking lot sealcoating by Bel Rock will be able to do just that. Bel Rock's level of professional quality parking lot sealcoat is a product that can stand by all of its claims. Give Bel Rock Asphalt Paving a call today to begin your parking lot sealcoating project.
Roscoe Parking Lot Sealcoating | Roscoe Parking Lot Sealcoat