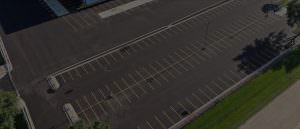 Bel Rock Asphalt Paving is the #1 parking lot sealcoating contractor in the industry, providing top-notch parking lot sealcoat to residents of South Elgin. Bel Rock provides commercial businesses and residential areas with upgraded services at unbeatable prices. Bel Rock delivers professional-quality GEM sealer protecting your pavement from all of the elements.
South Elgin Parking Lot Sealcoat
South Elgin is a suburb of Chicago with a population of 23,039. South Elgin is in Kane County and is one of Illinois' best places to live. We are available to support you in enhancing your commercial or residential property by providing top-of-the-line parking lot sealcoating. We have over 20 years of experience and an excellent reputation with our South Elgin clients.
South Elgin Parking Lot Sealcoating
The easiest way to add value and curb appeal is by calling Bel Rock to sealcoat your parking lot. We can do your parking lot sealcoating overnight and wake up a freshly sealed and striped parking lot. Give Bel Rock Asphalt Paving a call today to begin your parking lot sealcoating project. Free estimates are available.
South Elgin Parking Lot Sealcoating | South Elgin Parking Lot Sealcoat