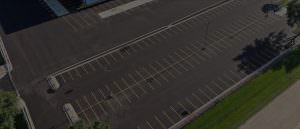 Bel Rock Asphalt Paving is the top parking lot sealcoating company with over two decades of experience serving the community of Woodstock. Bel Rock offers residential and commercial parking lot sealcoating to help enhance your curb appeal giving you a great-looking parking lot. Our superior parking lot sealcoating can upgrade the appearance of any parking lot.
Woodstock Parking Lot Sealcoat
Bel Rock's goal is to deliver quality parking lot sealcoating to the residents of Woodstock. The diverse community of Woodstock boasts multiple restaurants, a world-class trail system, and local niche boutiques for the nearly 24,000 residents to enjoy. At Bel Rock, we provide our Woodstock customers with parking lot sealcoating services at prices that cannot be beaten.
Woodstock Parking Lot Sealcoating
The level of professionalism and outstanding customer service you will receive from Bel Rock is simply unmatched. Parking lot sealcoating supplies your business with a durable parking lot that will stand up against natural elements like sun, rain, and snow. The enhanced parking lots can even be completed overnight. Call Bel Rock Asphalt Paving today!
Woodstock Parking Lot Sealcoating | Woodstock Parking Lot Sealcoat